DOWNEY PAWN LOAN SERVICES
Short on money, but don't want to sell your jewelry or coins? Get a collateral-based loan from Gardens Gold & Loan the most convenient pawnbroker in the Downey, CA area.
Looking for Downey Pawn Shop Services? We loan on luxury watches and jewelry. Receive a fast cash pawn loan appraisal and get a quick collateral jewelry loan, watches, or coins. Our pawn shop is a premier provider of collateral pawn loans in Downey area we offer the highest price for your jewelry, gold, coins, and diamonds. We've proven our professional approach over the last 10 years in lending and buying, and we'll provide you with the best pawnshop in Downey experiences.
TOP REASONS YOU SHOULD SELL OR LOAN ON YOUR GOLD JEWELRY
HIGHEST CASH PAYOUTS, DOWNEY, CA
GARDENS GOLD & LOAN is one of the best, most reputable pawn shop near Downey. Our trained professionals will help you sell or loan on your jewelry, coins, diamonds, and watches without worry or hassle. We've been in the business of buying and loaning on gold, diamonds, jewelry, and watches for over 10 years. Our mission at GARDENS GOLD & LOAN is to provide customers with not only the best prices but also the best customer service available anywhere.
We're independently-owned pawnbrokers by Downey, CA. We work hard to bring our customers the best possible values. Whether you need a pawn loan, want to sell jewelry in a safe environment, or get the very best values on your diamond jewelry, Rolex watches, coins, and gold we invite you to come in today!
TOP DOLLAR PAID FOR GOLD & SILVER COINS!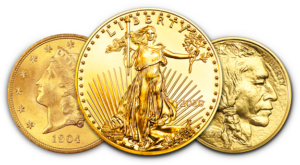 We work EXTREMELY hard to provide our customers with the best in class service the industry will offer. Gardens Jewelry Gold and Loan is one of the best ways to sell or loan on your gold for cash, here's why:
✔ All your jewelry items will be appraised and handled in front of you at all times
✔ Video surveillance monitor our secure facility 24/7
✔ Licensed bonded and insured
✔ All items are securely stored in an iron cast vault
We are a Top Rated Collateral Loan and Gold Buyer, Just Read our reviews:
Helpful City of Downey, CA information
City of Downey, CA | Home
Downey City Hall
Main Phone Number

(562) 869-7331
Address:  11111 Brookshire Avenue Downey, CA 90241 

The Downey Patriot
www.thedowneypatriot.com
Local news, sports, businesses and events in Downey, CA.
8 Fun Things To Do In Downey, California
https://trip101.com/article/best-things-to-do-in-downey-ca